The Academy of Agronomy shapes professionals to be technically prepared to work with small agricultural companies, with a similar approach to that used in managerial agriculture,so that at all levels there are real and effective opportunities to modernise and be efficient and competitive. It's about shaping more eclectic professionals with a pluralist vision which would allow them to play their part efficiently when faced with any facet of agriculture.
Objectives
To diagnose farming and livestock problems,identifying potentialities and restrictions, formulating and articulating solutions based on the availability of resources.
To investigate and project sustainable alternative solutions to farming and livestock problems.
To contribute to agrarian production and productivity by way of introducing technological innovations and administrative management.
To protect the environment and rationally utilise the natural resources of the region and the country.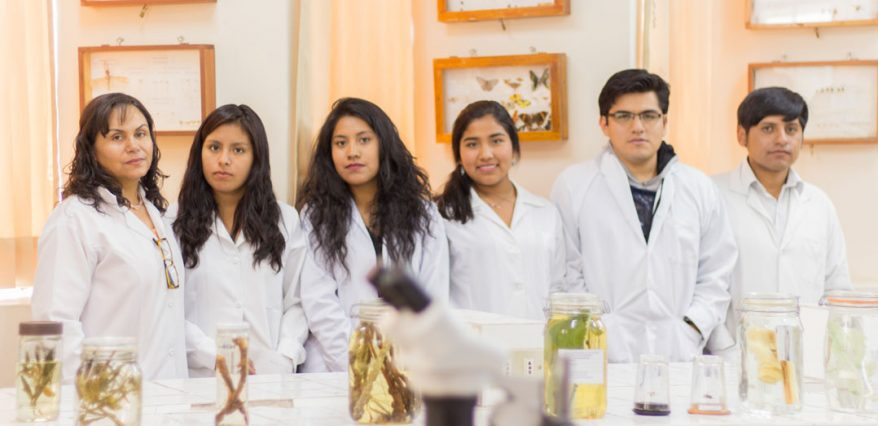 Occupational Field
Public Sector: Ministry of Agriculture, Special Development Projects for Production, Extension or Investigation, Judicial Experts Municipalities and Forest Entities
Private Sector: Agricultural Companies, Agroindustries, Exports, Non Governmental Organizations, Supervision of Agricultural Credit in Banks, Laboratories of Analysis and Services.
Military Institutions: Police, Aviation, Army.
Teaching: Universities and Higher Institutes.
To carry out the profession in an open-minded way: Consultancies and specialized consultancies, extension and research
Duration, Degrees and Diplomas
Duration: 5 years Academic Degree: Bachelor of Agricultural Sciences Diploma in Professional Agricultural Engineer
Contact
Address
Urb. Aurora s/n (Costado Estadio UNSA)
Telephone
+51 54 281299
Web Site
http://fagr.unsa.edu.pe/
E-mail
fagronomia@unsa.edu.pe