Business Incubator JAKU Undertake UNSA
The UNSA incubator is a support center that provides specialized advice to entrepreneurs and companies in the early growth stage to evaluate and enhance their business ideas.
Benefits of an incubator:
Mentoring
Financial access
Network of contacts
Co-working space
Startup Garden UNSA
Seed level assistance
Growth level preparation
Other related services
English language workshops
Art workshop (music)
Medical care
Counseling
Social assistance
Self-catered food
Kindergarten
Clinical Analysis Laboratory
Provide health services and related services to the general public, students, teachers and non-teaching workers.
Support the teaching-learning process at pre and postgraduate level.
Train teachers, technicians, graduates and current students, as well as others who request training, in accordance with applicable regulations.
Generate economic resources that allow the permanent operation of the Unit of Production of Goods and Provision of Services and contribute to its preparredness, to provide each day greater quantity and quality of services; as well as with economic resources captured, contribute to the Faculty of Medicine for its operation and implementation.
Pedro P. Diaz Medical Center
Specialties
General medicine
Family Medicine
Surgery
Cardiology
Dermatology
Endocrinology
Physiotherapy
Gastroenterology
Obstetric gynecology
Otorhinolaryngology
Neurosurgery
Pneumology
Obstetrics
Odontology
Ophthalmology
Optometry
Nutrition
Pediatrics
Psychology
Psychiatry
Rheumatology
Traumatology
Urology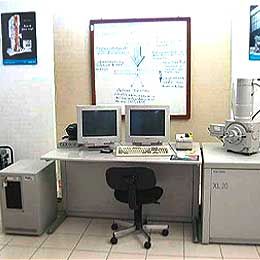 Electronic Microscopy Center
Geometallurgy studies, chemical analysis by X-rays, Mineralogical composition, Phases studies, Extraction size, determination of mineralized zones in a mine.
Projects
Earth science
Life sciences
Forensic science
Environmental technology
Teaching Hospital
Provides outpatient health care to the population of the north cone, especially, and other districts with a comprehensive approach to health. It provides an adequate environment for the development of the teaching-care work - one of the objectives for which it was created - with the purpose of build a solid formation for future professionals who contribute to the health issues of the region and the country.
General medicine
Internal Medicine
Family Medicine
Dermatology
Gynecology
Obstetrics
Nutrition
Odontology
Pediatrics
Psychology
Traumatology
Urology
UNSA Bakery
The UNSA Bakery "Sabor y calidad de Arequipa" is a production center where a great variety of bakery products are made; all of them prepared with the best materials and with skilled labor. At the same time, it is a baking science training center offering clases and opportunities to practice. The UNSA Bakery is committed to the research and development of new products for the benefit of society.
Products
Breads
Cakes
Queques
Cakes
Biscuits
Panetones
Other products
Language Center of the UNSA
We are an institution of teaching foreign and native languages. Our organization is a production center of the National University of San Agustín de Arequipa.
Services:

Translations
Interpretations
Qualification exams

Specialized programs and projects:

Staff training
Evaluations
Specialized courses

More Information: www.idiomas.unsa.edu.pe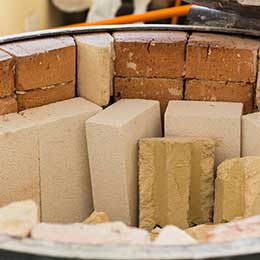 Concrete and Materials Testing Laboratory
The Laboratory is seven years old and was created to stimulate research and complement the theoretical teaching in the training of future civil engineers of the Faculty of Civil Engineering. The academic service provided has been extended to the Faculty of Architecture and the School of Materials Engineering.
Services
Over the years, it has been functioning with state-of-the-art equipment and the service has been extended to the construction sector, being the most important laboratory in all of southern Peru. In addition, the academic service provided has been extended to the Faculty of Architecture and the School of Materials Engineering.
University Sports Institute IDUNSA
IDUNSA directs its actions to promote the development of the practice of all sports at the highest competitive level; also to the development of cultural and artistic events, which allow the generation of resources through the application of an efficient and effective management model, strengthening the links between the University, industry, and community of the region.
General-entry grandstand with a maximum capacity for 40,000 spectators. A covered VIP grandstand, with a capacity of 5800 seats, divided into upper and lower sections.
Olympic pit.
Football field according to the FIFA international regulations, surrounded by an eight-lane track.
Accommodation for sports delegations of up to 120 people.
LABINVSER
The LABINVSER laboratory provides physicochemical analysis services to mining centers, industrial companies, hospitals, municipalities, state institutions, individuals, NGOs, research institutes, secondary schools, community development projects, as well as product quality control services for exporters and importers of the community in general.
Foods
Waters
Minerals
Soils: N, P, K
Subscribers and fertilizers
Gasoline, oils and petroleum
Organic substances
Special analyzes: gums, colorants, condiments, flavorings, etc.
Center for agricultural research, education and production - CIEPA MAJES
The center of research, education and agricultural production is comprised of 101.90 hectares where agricultural and cultural activities are carried out with the participation of students, teachers and the entire Augustinian university community. Currently it is seeded and growing the following: Alfalfa, fodder corn, Citrus, Vine vine, Vine Thompson, Vine flame, Valley Vine Alfonso. The UNSA Wine: has a health record and varieties.
At present, 940 liters of milk per day are being produced. Production Will increase with the improvement of the stable, the stabling of cattle, and the production of concentrated corn feed.
Mineral segregation plant Rio Seco
Laboratory of concentration of minerals: by flotation, gravimetry, electrostatics
Chemical and instrumentation laboratory
Laboratory of Hydrometallurgy and Pyrometallurgy
Precious metals laboratory: gold and silver presetting, refining
Metal obtention technology
Laboratory of instrumentation and process simulation
Meteorology Laboratory
Soil, air and water laboratory
Laboratory of strategic non-metallic minerals and minerals
Mining, grinding, precious metals laboratory
Laboratory of hydrometallurgical operations
Laboratory of concentration operations by flotation and gravimetric
Hunter Production, Research and Training Center
Works are produced with fiberglass, seats, benches, rocks, statues, tanks, medium pressure pipes, helical concentrators for minerals, and meses. Games for children are also produced.
Provide maintenance services for fiberglass products, surface protection, and glass fiber coatings.
SIUNSA Industrial Service
Mechanical metal
Equestrian products and services
Manufacture of metal structures for the industrial sector
Design, manufacture and assembly of metal ceilings
Manufacture and assembly of structures for roofs of earthenware
Perimeter fences
Implementation of metallic carpentry, for housing projects, educational centers, homes and companies.
Manufacture and assembly of porticos for workshops and warehouses
Manufacturing Educational and office furniture.
Universidad Nacional de San Agustin de Arequipa
Calle Santa Catalina Nro. 117. Cercado - Arequipa
Telf. 51-54-237808 - Email: rectorado@unsa.edu.pe
Oficina de Imagen Institucional
Email: imageninstitucional@unsa.edu.pe
Telf. 51-54-282269