The university stage is for some the most important. In which lasting friendship bonds are formed and in which knowledge is acquired that will serve and guide for a lifetime. As such, it must be used by undergraduate students so that their entry into the working world is successful.
The National University of San Agustín de Arequipa, offers its students the opportunity to enrich themselves in personal knowledge and experiences, thanks to the Student Mobility Program for international short-stay events.
So far this year, 600 students have applied and obtained a green light for their trips. Destinations vary from Chile, Colombia, Mexico, Panama, Ecuador, to Egypt, Canada, Australia, United States, Holland, Spain, Italy and many more.
Students choose an international congress, course, symposium or convention of their interest and access the ticket subsidy, registration fee for the event, accommodation, food and travel insurance. This is where we ask ourselves: Why don't we follow closely some of the stories that started from this opportunity?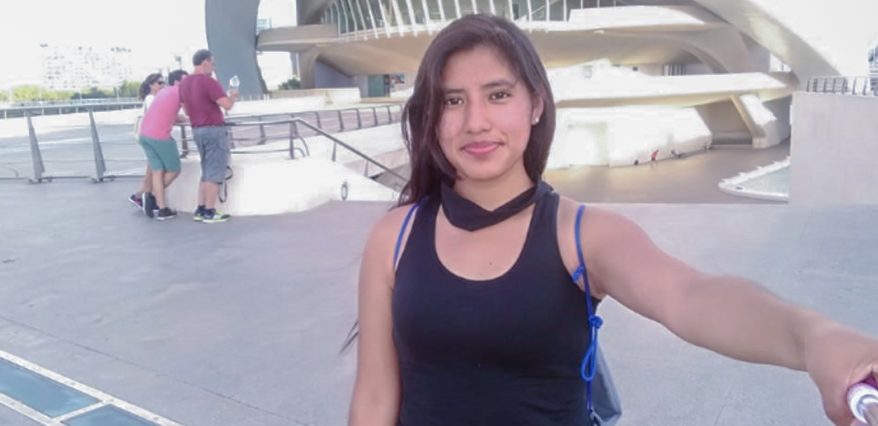 Sadit, Gloria Liz, Alejandra and Diana, students of Linguistics were beneficiaries of the first 2019 call. They traveled to the XXXIV International Congress of the Association of Young Linguists (AJL) in Valencia, Spain, from September 18 to 20.
"It was an experience that exceeded all our expectations academically and personally. In academics I was impressed by the importance given to research. I came back motivated, I would be interested to investigate. Outside the event, we took time to get to know beautiful places and socialize with the other participants ", details an excited Sadit Iquiño, a fifth year student.
Marco Antonio Mamani (21) 4th year student of the Faculty of Law, will travel to Rome from November 13 to 16 to participate in the AIDP XX International Congress of Criminal Law 2019, Criminal Justice and Corporate Business.
He believes that his trip abroad will be a very valuable and unique experience, where he can listen to internationally renowned speakers, exchange knowledge and update: "I thank my university for allowing us to acquire new perspectives for our specialties, meet other cultures and new friends of others. countries ".
Applications are submitted to the University Office of Cooperation, Agreements and Internationalization. Dr. José Luis Vargas Gutiérrez, head of this unit, said that for the first time, more than three million soles have been provided for the mobility of teachers and students, which will allow the dream of traveling for many university students to come true.